Empowering women and their families to lead healthy and active lifestyles.
/phys. ed./ 
We are excited that /phys. ed./ has open up the door to our girl & women only program. They are committed to providing a space for you to focus on YOUR physical and overall health, no matter what age or stage of life you are in. Their philosophy is simple. Be Present. Be Positive. Be Playful.
Address: 1500 Nabell Ave, East Point, GA 30344
All Classes will be held on Saturdays between 9am – 12pm. The exact time of you class depend on your age. 
Ages 3-5: 9:00am – 9:50am
Ages 6-9: 10:00am – 10:50am
Ages 10-13: 11:00am – 11:50am
Teen & Adult Classes depends on interest and will be notified if time if we proceed.
September 24, 2022 – December 17, 2022.       
No Class on November 26, 2022
Tentative performance scheduled for the end of January. 
All girls will be required to wear a uniform (Leotard and skirt is included). Uniforms will be colored coded based on age level.
Uniform includes:
Tights
Leotard
Skirt
Ballet Slippers
After registration your account will NOT be immediately charged, we will process all payments on the first day of class. Once first day of classes start, there will be no refunds and we will require you to make your 3 monthly payments.  This ensures that we can cover the cost of the program. 
All withdrawals must take place prior to the first day of class so that we can give your spot to someone on the waitlist. 
Each class will be no more than 15 students and no less than 11. If we do not meet the minimum of 11, class will be postponed until we can meet minimum.
The cost is $150 for the entire 12 weeks session. But we accept 3 payments of $50 that will be automatically drafted from your account.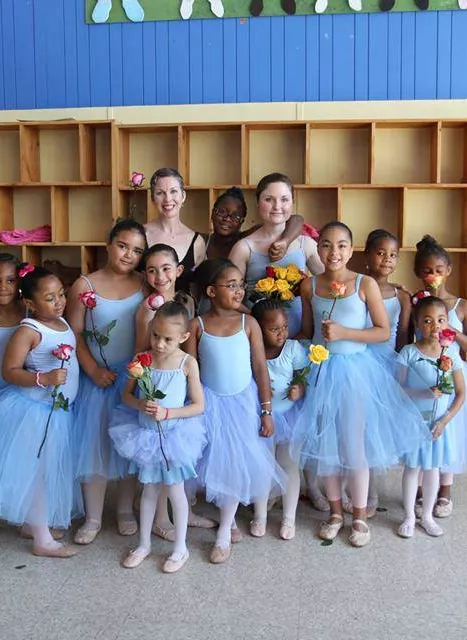 Siobhan is a proud Muslimah, mother, classically trained dancer, and experienced dance instructor.  She has developed and implemented performing arts curriculum for 300 children, incorporating dance, drama, play therapy and music.
Building Strong, Healthy, and active communities