DANCE PROGRAM
 Come Dance with ME
Muslimahs Endure is dedicated to providing an environment where Muslimahs  and their families feel comfortable and safe pursuing an active lifestyle without compromise. Our non-profit organization centered around activities that encourage both youth and adults, to start and continue an active lifestyle regardless of ability or fitness level.
Overview
Our dance program seeks to:
Create a space where women and their daughters feel comfortable pursing an active lifestyle. 

Build self-esteem and develop imagination with a strong emphasis on the joy of MOVEment.

Build a community of women and girls linked by a common interest of dance
Class Level Offered:
Below you will find our standard dance levels. Our dance levels shift slightly based on registrations. Final class level will be assigned after the first class of the cycle.
Pre-Ballet (Ages 3-7)
This class is a blend of creative movement, music and improvisation. It provides an age appropriate introduction to classical dance. Imagination, expressiveness and the joy of movement are the focus for our beginning dancers!
Ballet Stories (Ages 8-12)
This class provides an introduction to dance and drama using stories, props, music and mime to inspire and instruct. The focus of this class is creativity and cooperation with other children. Classical positions dance technique is introduced along with simple combinations.
Ballet Intro (Ages 13-17)
This class will be a mixed of pre-ballet and ballet stories. It is a beginner class that moves at the pace of the participants.
Dance Fitness (Adults)
We currently do not offer Adult classess, but if there is an interest we can defitinely offer. CLICK HERE to complete Teen/Adult Dance Program Interest Form
Registration Fees
The cost to participate in the 8 week program is $150 ($120 – Sustainer Member Pricing) An automatic monthly payment of $75 ($60 – Sustainer Member Pricing) will be drafted from participants account each month during the duration of the program.
Once first day of classes start, there will be no refunds and we will require you to make your 2 monthly payments.  This ensures that we can cover the cost of the program.
All withdrawals must take place prior to the first day of class so that we can give your spot to someone on the waitlist.
Program Size
Our program have limited spots available for each level. Once spaces fill registration will be closed until next cycle.
Pre-Ballet (Ages 3-7): 20 Spots
Ballet Stories (Ages 8-12): 15 Spots
Ballet Intro (13-17): 15 Spots 
Location
/phys. ed./ 
We are excited that /phys. ed./ has opened up their doors to our dance program. They are committed to providing a space for you to focus on YOUR physical and overall health, no matter what age or stage of life you are in. Their philosophy is simple. Be Present. Be Positive. Be Playful.
Address: 1500 Nabell Ave, East Point, GA 30344
Schedule
All Classes will be held on Saturdays between 9:30am – 12:30pm. The exact time of your class will be determined after the first class. We like to pair girls in class based on age mostly but also dance level.
Class 1: 9:30am – 10:20am
Class 2: 10:30am – 11:20am
Class 3: 11:30am – 12:20pm
Teen & Adult Classes depend on interest and will be notified if time if we proceed. CLICK HERE to complete an interest form.
Calendar
Cycle 1: January 14, 2023 – April 1 , 2023
Cycle 2: May 6, 2023 – June 24, 2023
Cycle 3: TBD
Performance Date: TBD
Dress Code
All girls will be required to wear a uniform. Uniforms will be colored coded based on class.
Uniform includes:
Tights
Ballet Dress
Ballet Slippers
Ballet dress will be purchased from Muslimahs Endure. Skin toned tights and ballet slippers can be purchased from any store you choose. Here are a few locations that carry  brown flesh tone tights and slippers: Blendz, Bloch and Decatur School Ballet.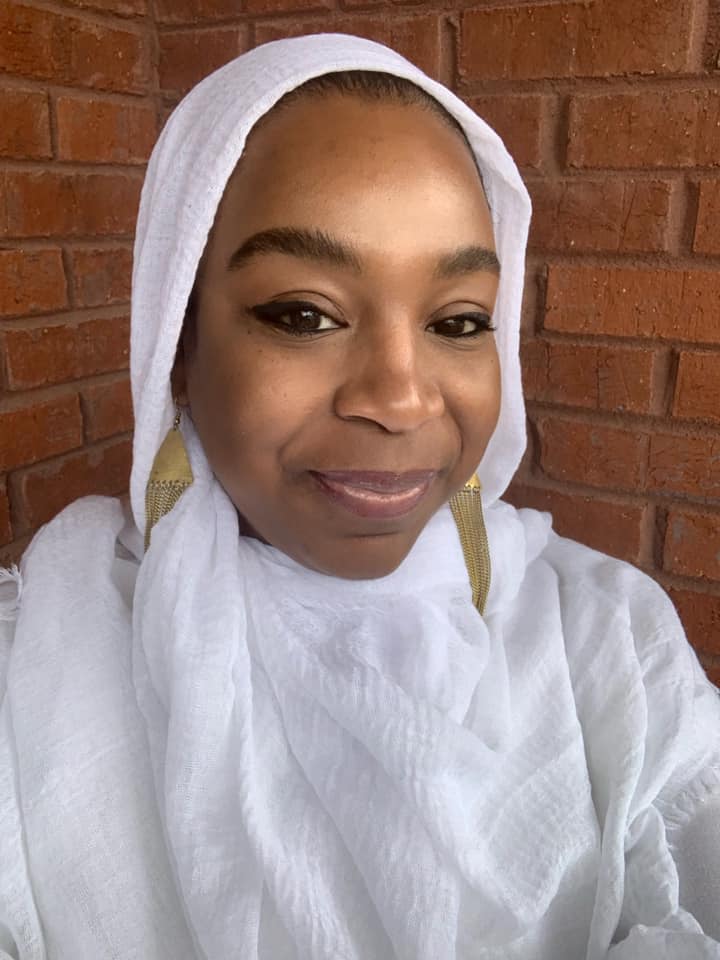 Attiyya Ali
Dance Coordinator
Questions about dance program? Email Attiyya at dance@muslimahsendure.org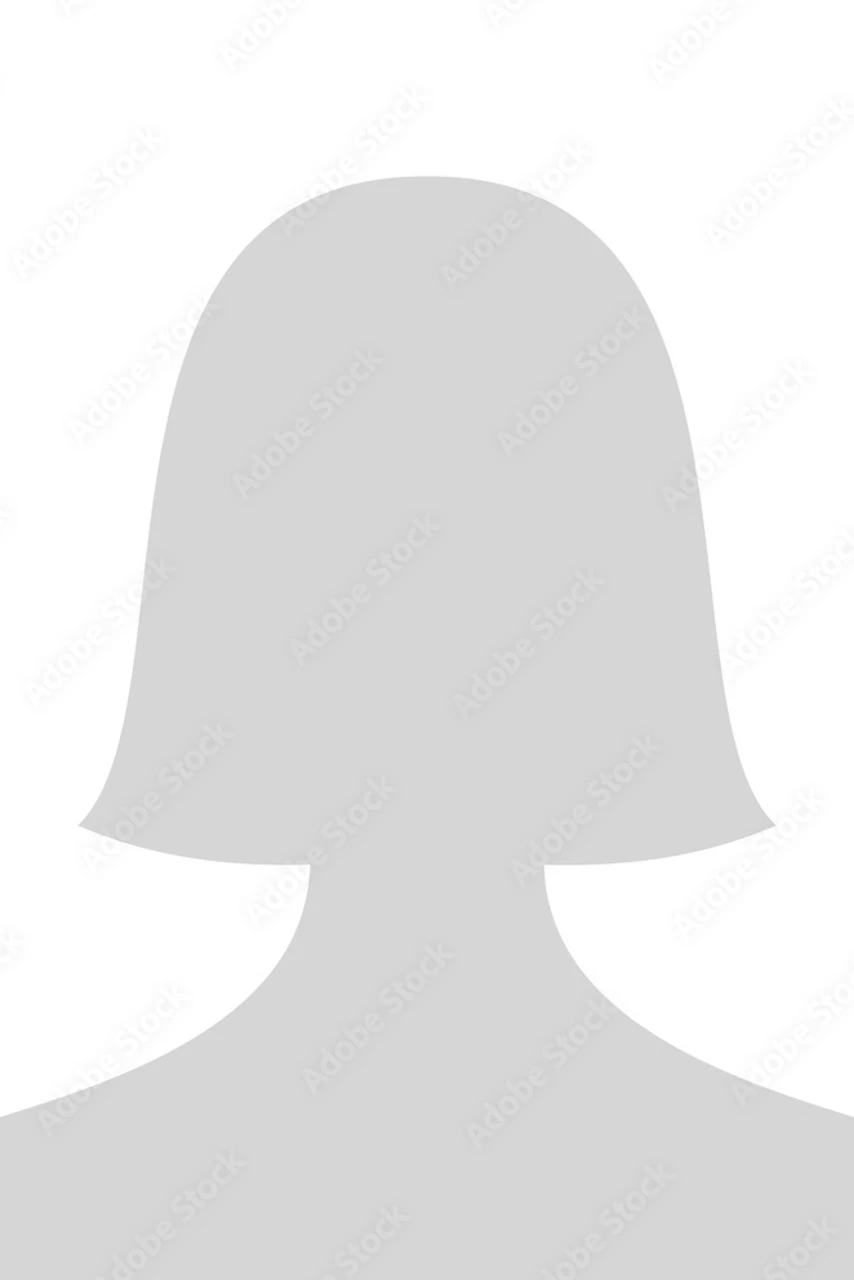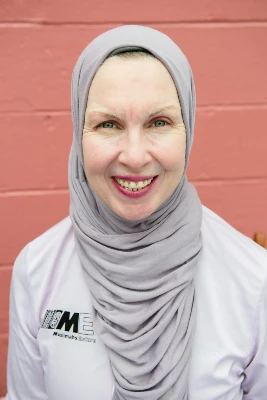 SIOBHAN OBRIEN
Instructor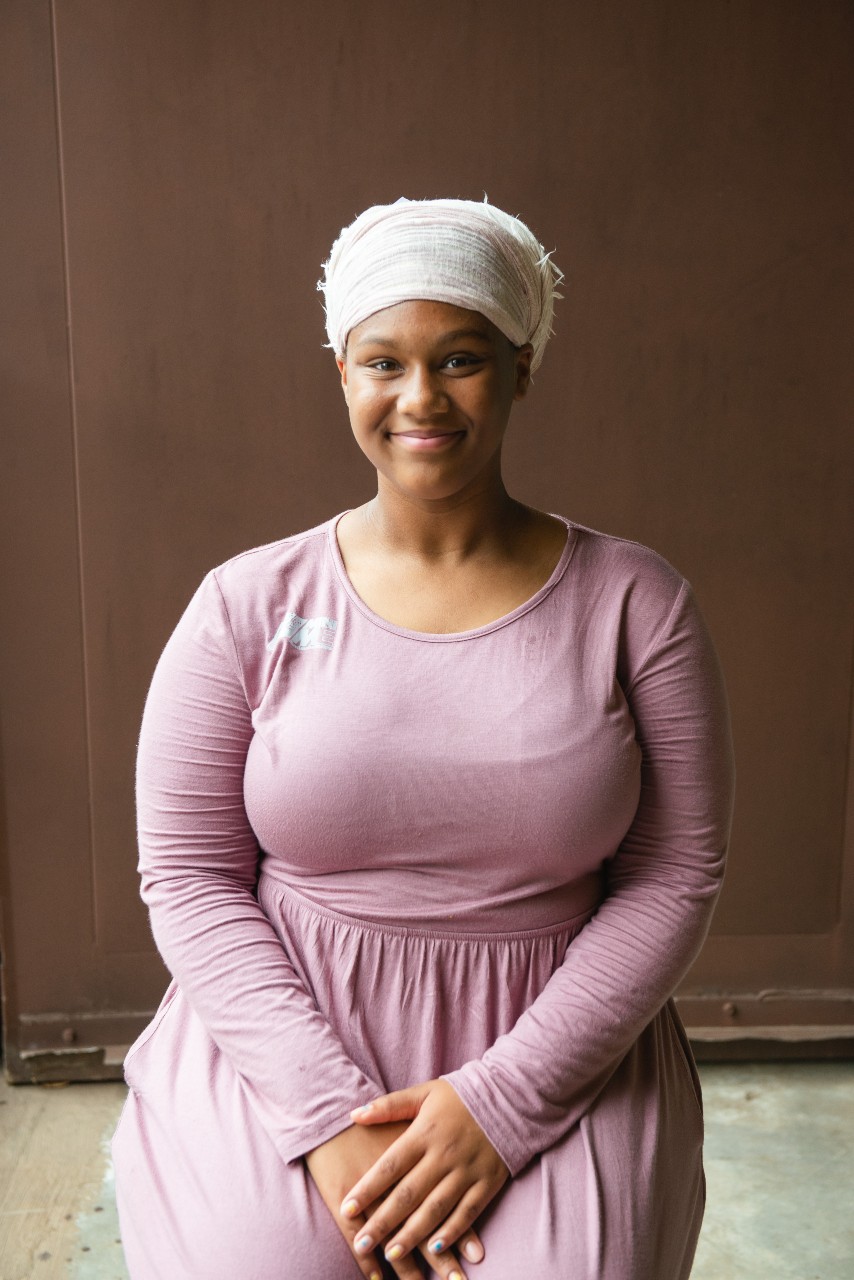 OMESHA MUHAMMAD
Assitant Instructor