Empowering women to lead healthy and active lifestyles by providing opportunities for MOVEment.
Application Deadline: November 3, 2022 | Recipients Notified: November 6, 2022 | Scholarship Accepted: November 9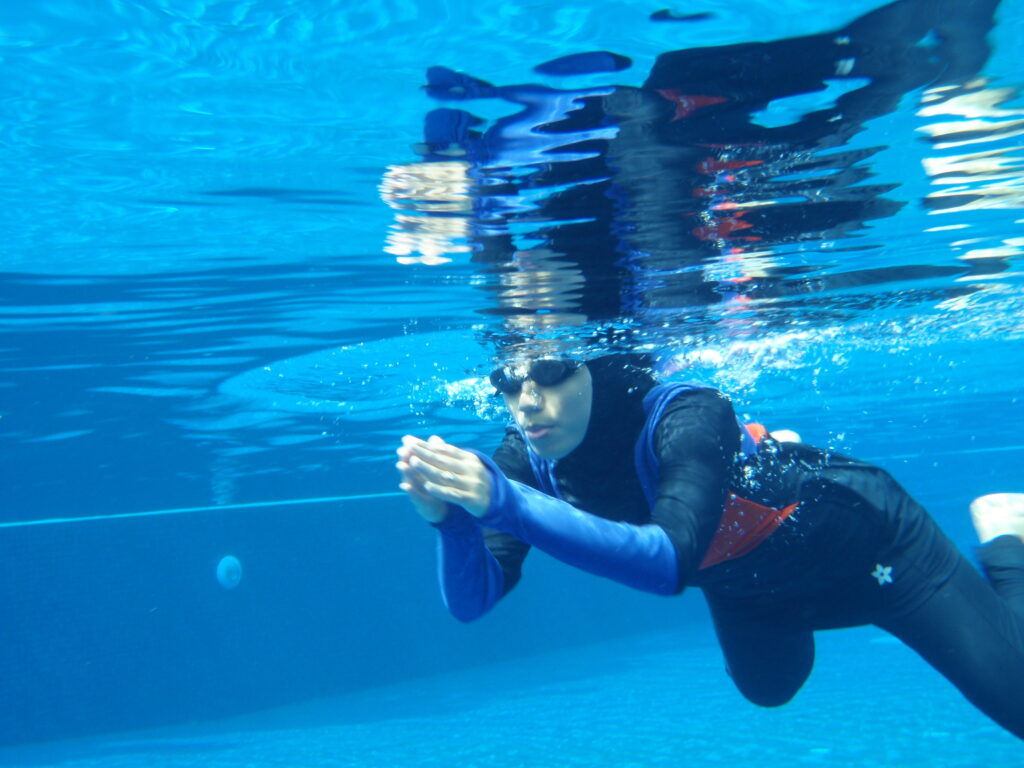 Are you ready to learn to swim?
Be part of a thriving sisterhood who want you to succeed, join the women only swim program today.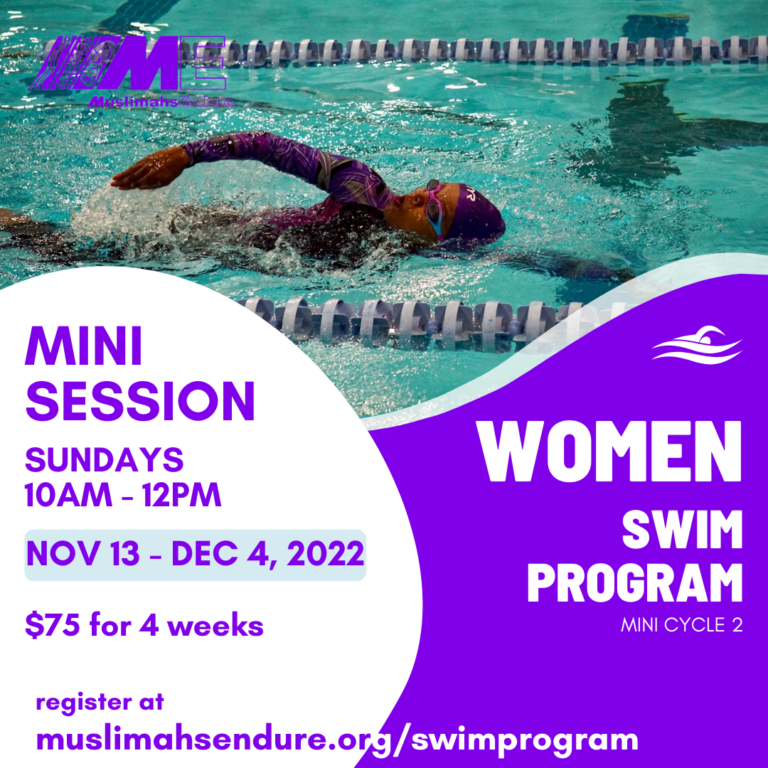 Our women only swim program is for women and children (boys 6 and under). 
Our program is a year round program that offer 8-week cycles, 4- week cycles, and open swim days.  During the cycles we offer beginners, intermediate, and advanced swim lessons.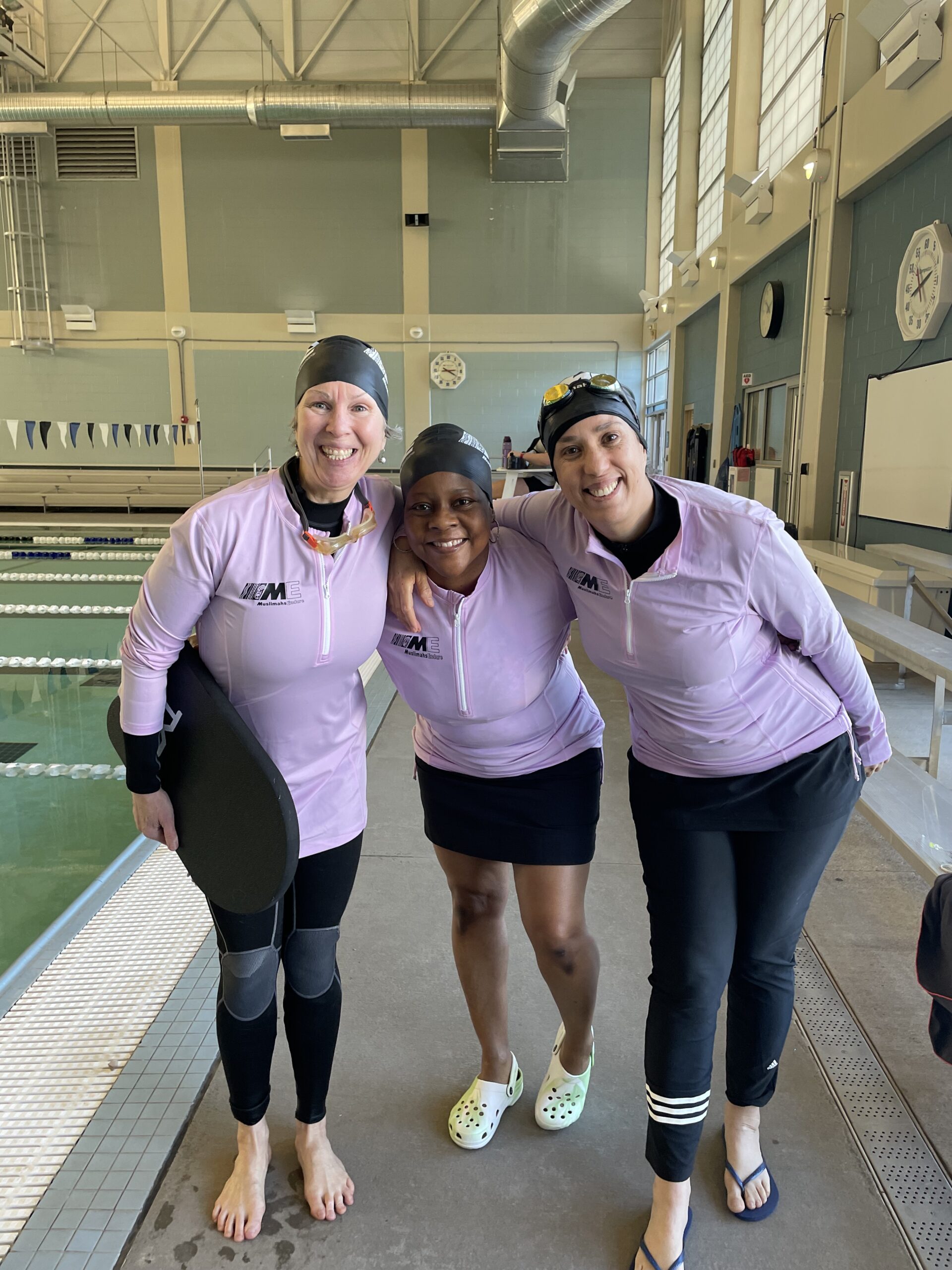 "My four kids and I have been a member of Muslimahs Endure's swimming program since 2017. In the first session, my two younger children and I were scared but now we can swim across the length of the pool. My older two girls knew how to swim but were able to improve their strokes. We all have progressed tremendously as swimmers and we owe it all to Muslimahs Endure's swimming program. "
Mini Cycle
Summer Session
Mini Cycle 2:
Nov 13 – Dec 4, 2022
Registration Closes:
Nov 9, 2022 or until all spots are filled
Hours:
Sundays 10am – 12am
Lessons:
45 min, Class start time assigned after registration
Email: swim@muslimahsendure.org
Phone:                                      470-331-4754
Address:                                  1063 Rockbridge Rd SW, Stone Mountain, GA 30087
Most frequent questions and answers