Ramblin' Rose Women's Triathlon Tour
August 12 @ 10:00 am

-

August 15 @ 12:00 pm

EDT
Event Navigation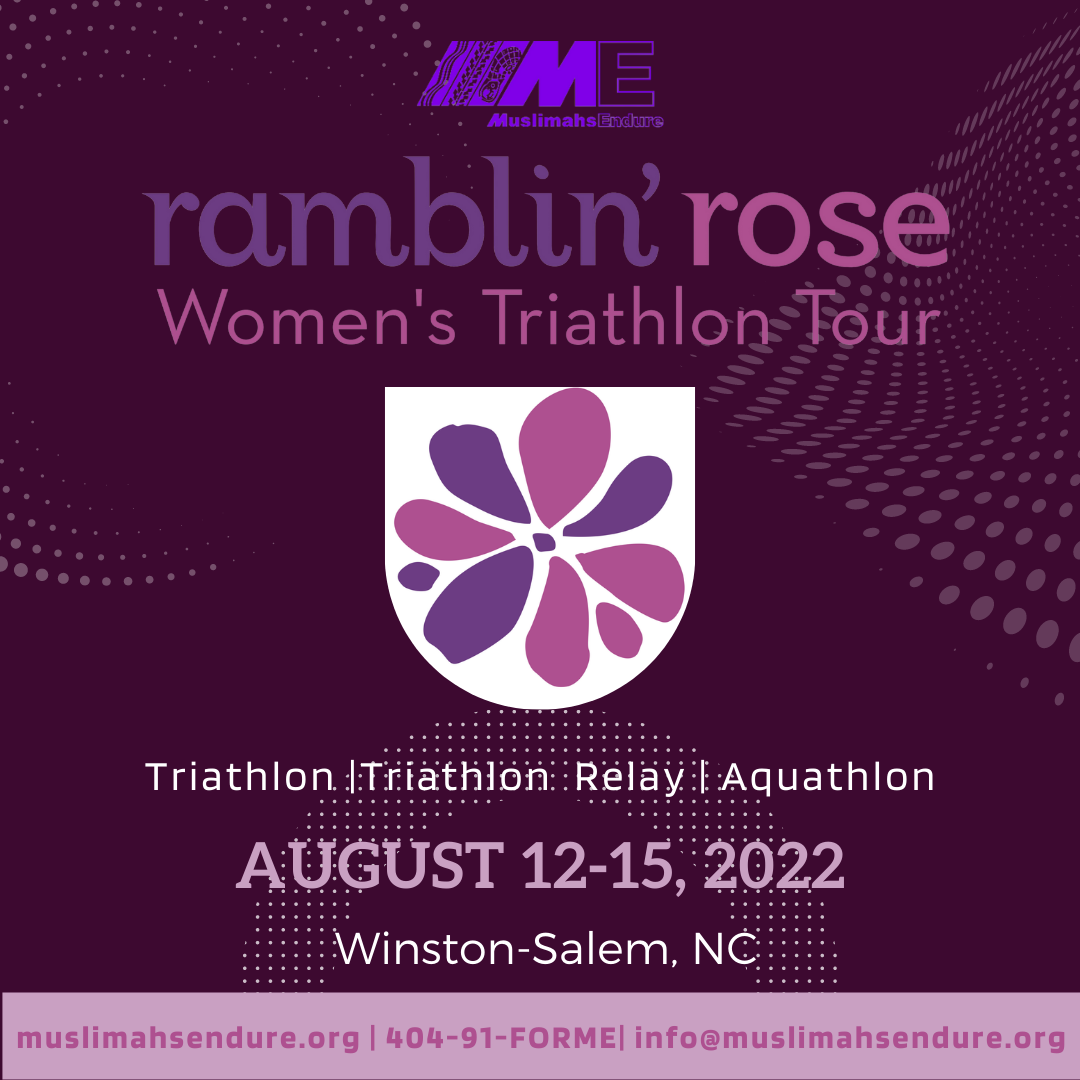 Are you ready for a new challenge? Want to take on this new challenge with your sisters? Consider participating in a multisport event. Ramblin' Rose Women's Triathlons, produced by Set Up Events, are designed to "Celebrate the Empowerment of Women." Don't want to swim, no problem. Don't own a bike, no problem. Only want to run, no problem. With multiple event options, .you are sure to find something that works for you.
ME Info Session: May  22, 2022 | 3pm – 4:30pm | Google Meet
CLICK HERE to register with the event organizers and then RSVP to let us know that you will be joining us. If you wish to be on a relay team, use the registration links below and we will register your team.
REGISTRATION INFORMATION:
700 total slots available
Individual Entry:
$75 through March 31
$80 through May 31
$85 through June 30
$90 through Race Weekend*
Relay Entry:
$150 through March 31
$160 through June 30
$170 through July 31
$180 through Race Weekend*
Note: Relays can consist of 2 or 3 individuals.
Aquathlon Entry: 
$55 through June 30
$60 through Race Weekend*
Registration Deadlines:
Online registration closes at 7:30 AM on race day (Sunday, August 14th). On-site registration MAY be available during normal packet pick-up hours. Please review this event site for more details regarding on-site registration.
T-shirt Guarantee Deadlines:
Participants registering on or before July 14, 2022 are GUARANTEED to receive an event t-shirt in the size that they request. After that date, all registrants will receive a shirt on a first come, first serve basis. We DO anticipate having enough shirts for all participants, but cannot guarantee that or that athletes will get the shirt size desired. Register early to guarantee a custom event shirt in your size.
Event Details:
Please find specific race day/week details here: TO BE POSTED CLOSER TO RACE DATE
USAT Requirement:
Ramblin' Rose events are sanctioned through USA Triathlon. You will be required to purchase a $15 one-day USAT license when you register if you are not a USAT annual member.
PACKET PICK-UP:

Packet pick up will be held on Saturday, August 13, 2022 
Also possible on Race Day, August 14, 2022  from 6:00-7:15 AM at the race site (please arrive early).
Training:
Give yourself enough time to train, 12 weeks should be sufficient. Training should start May 22, 2022.