March Step Challenge
March 11

-

March 31
Event Navigation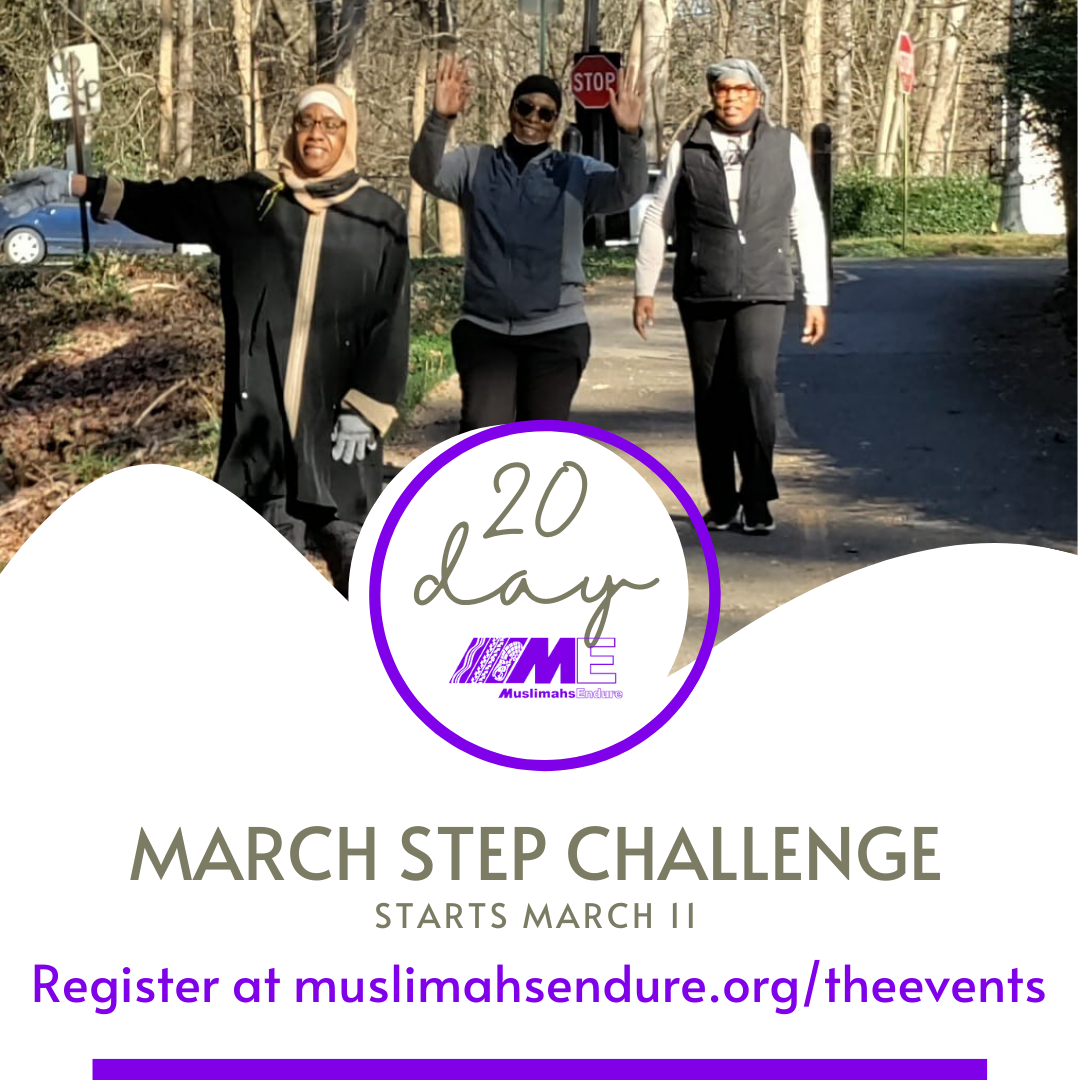 According to the CDC, one in four adults sit for more than eight hours a day. While a little rest and relaxation is fine here and there, living a completely sedentary life can be dangerous for your health. Increasing your physical activity at any age can help lower your risk factors for serious health conditions. Even something as simple as a daily walk around the block or a quick fifteen-minute exercise routine can help you live healthy for years to come. So for the month of March we all challenging you to increase your daily steps!!!
How does it work?
Become an official ME member by selecting one of our membership levels.
RSVP below for this event.
Download the Pacer App
Join our challenge by using the following code: BCW1821 or CLICK HERE
Manually recorded activities are excluded. Connect your GPS device. The following devices are acceptable

Apple Health

Google Fit

Fitbit (must have paid premium pacer app membership)

Garmin (must have paid premium pacer app membership) 

Use the Pacer App directly (must keep phone on your body throughout the day)

Once the challenge starts on March 11, 2022, track your daily steps (maximum of 30,000 per day)
How to win?
Must be an official member of ME by selecting one of our four membership levels.
Complete the most steps by March 31, 2022
Prizes
1st Place: ME Shirt and ME Hat/Visor
2nd Place: ME Shirt or ME Hat/Visor
3rd Place: ME Hat/Visor
Sponsor
Donations
Everyone deserves access to swim lessons regardless of religious belief.  Muslimahs Endure women only swim program provides just that…access to a safe environment for women and their children to learn a life saving skill. But access should not only be limited to those that can afford it. Help us raise the funds so that we can do the following:
Provide scholarships to 100 women and their children so no one will be excluded.
Swim instructor training.
Lifeguard recruitment
We are hoping to raise $5000. Consider donating today!