July Hajj Challenge
July 3

-

July 8
Event Navigation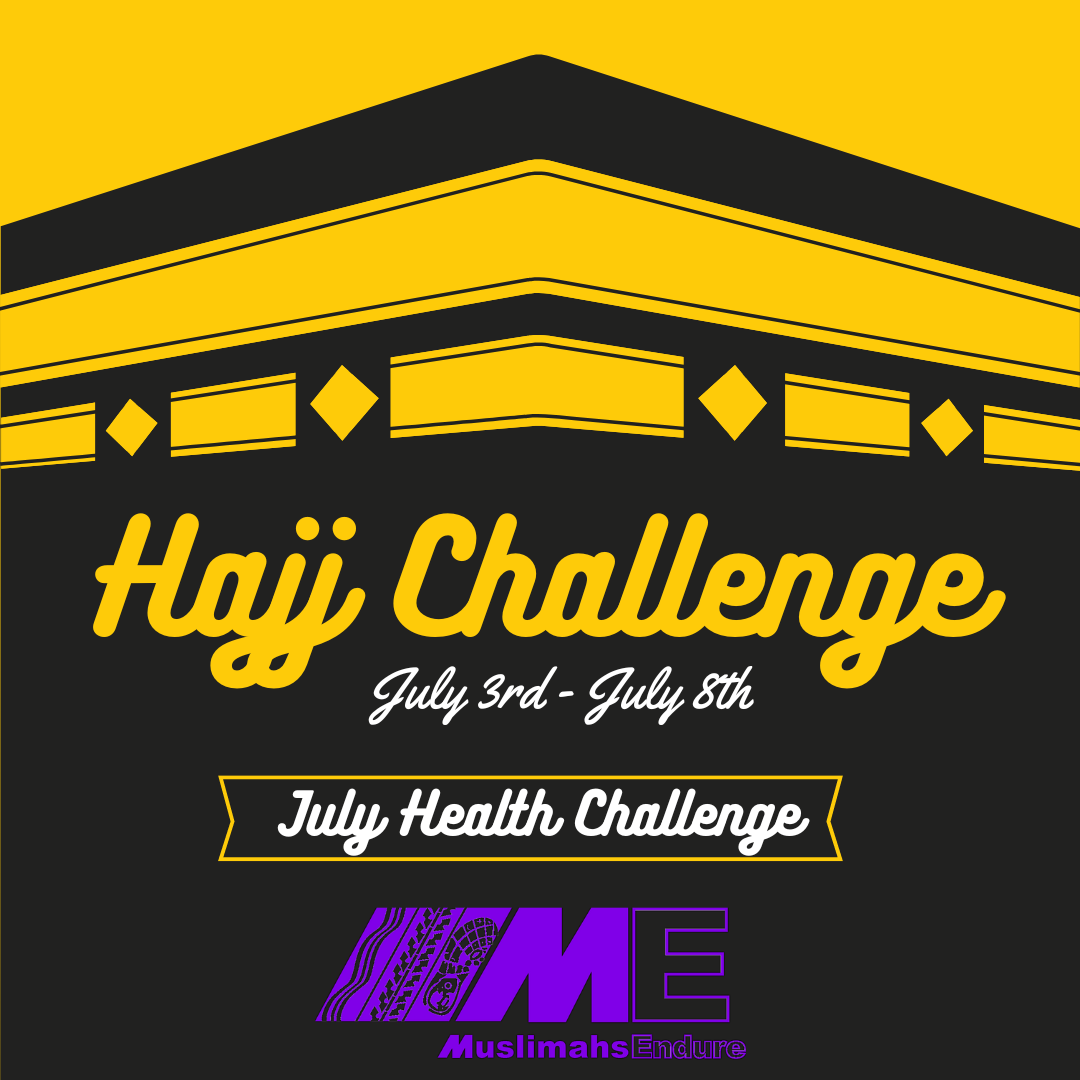 A new month, a new challenge. For our July Health Challenge we will be replicating some of the physical rituals performed by the pilgrims during Hajj.Yes we walk, we run, we swim, and we cycle but Hajj is undeniably the ultimate endurance challenge. Hajj is a spiritual journey but it is also physically intense. It is our mind (with the aid of Allah of course) that allows us to push through the physical demands placed on our body during Hajj. Proof that moving with purpose and mental toughness helps us complete the most challenging task so that we can reach our bigger goal. Like always our challenges are about establishing consistent habits. #smallthingsdoneconsistently
How does it work?
Become an official ME member by selecting one of our membership levels.
RSVP below for this event.
Follow the instruction received in welcome email
Once the challenge starts on July 3, 2022, complete the activities on the task list. They can be completed in any order, at least one per day.
Post your progress daily in our Facebook Group.
How to log activities?
 As you complete each activity on the list. Post in our Facebook Group, what you have done under the appropriate daily progress post.
How to win?
Be a registered ME member

Complete the most activities consistently. It is not about completing them all in one day. But establishing a consistent habit of moving everyday. 

Top 3 finishers are randomly selected if multiple finishers
Prizes
TBD
Sponsor
TBD